Fed interest-rate bankers own the military industrial nuclear complex, destroy & mutate plankton (oxygen), mammals (you) & all life that reproduces itself after its own kind
Inflation is Genocide & Fed Interest Rate Bankers Destroy Divine Order
(1-14) CONTROL ZERO:
INFLATION IS GENOCIDE & FED INTEREST RATE BANKERS DESTROY DIVINE ORDER ...Abstract & premise: According to, and interpreting published by a subcommittee of the U.S. House of Representatives on the second anniversary of the signing of the U.S. Declaration of (Financial) Independence 1776-1976, Fed interest-rate bankers own and direct the corporations that constitute the military industrial nuclear complex.
The Fed interest-rate banker military industrial nuclear complex is destroying & mutating plankton (producing 80% of Earth's oxygen), mammals (including people) & all life (with DNA) that reproduces itself after its own kind. Currently, these dynastic families to whom we pay $300 billion dollars a year own & direct 20% of the stock market, enough to be directors and owners of all the companies responsible for polluting Earth with nuclear, pesticides, fertilizers, pharmaceticals, plastics, garbage, petrochemicals, industrial waste discharges into the air and water, conventional and nonconventional weapons including electromagnetic spectrum (microwave & laser & iononospheric) space age weaponry and deploy financial warfare, propaganda, misinformation & disinformation intended to divert us from our divine origination, divine purpose & angelic callings to nurture the earth & life on Earth to the fullest extent possible.
The Fed interest-rate dynastic banking families are global terrorists, intent upon destroying God's creation because they make money from causing misery, suffering, want, starvation, disease and war, and it is they who profit from war and they who historically and currently launder the money for traffickers of people, women, children, human organs, slaves, drugs, weapons, gold, oil, uranium, nuclear waste ... and for these crimes against humanity, animals, the life force, and Divine Order, they must be marched to the gallows and gotten rid of as a sacrifice to herald in the new rebirth, reawakening and Renaissance of health, justice, peace, financial equality and paradise on Earth.
The following photojournalism is documented with 9,000 links to 30,000 pieces of published documentation and many are selected from scientific journals, scientific white papers, scientific research, government sponsored scientific research and scientific agencies, and the work of epidemiologists (scientists who study epidemics).
NOTE: TO ENLARGE PHOTOS PRESS THE CTRL BUTTON ON YOUR COMPUTER KEYBOARD THEN PRESS THE +/= KEY; TO MAKE PHOTOS SMALLER, PRESS CTRL THEN PRESS THE -/_ KEY TO THE LEFT OF THE +/= KEY ...GET IT? AND, TO RETURN YOUR SCREEN TO NORMAL, PRESS CTRL 0 (CONTROL ZERO)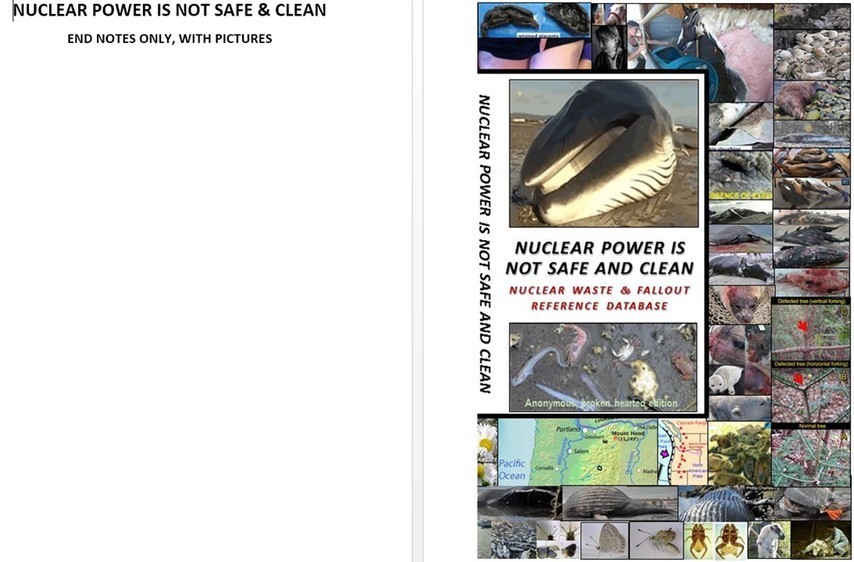 H2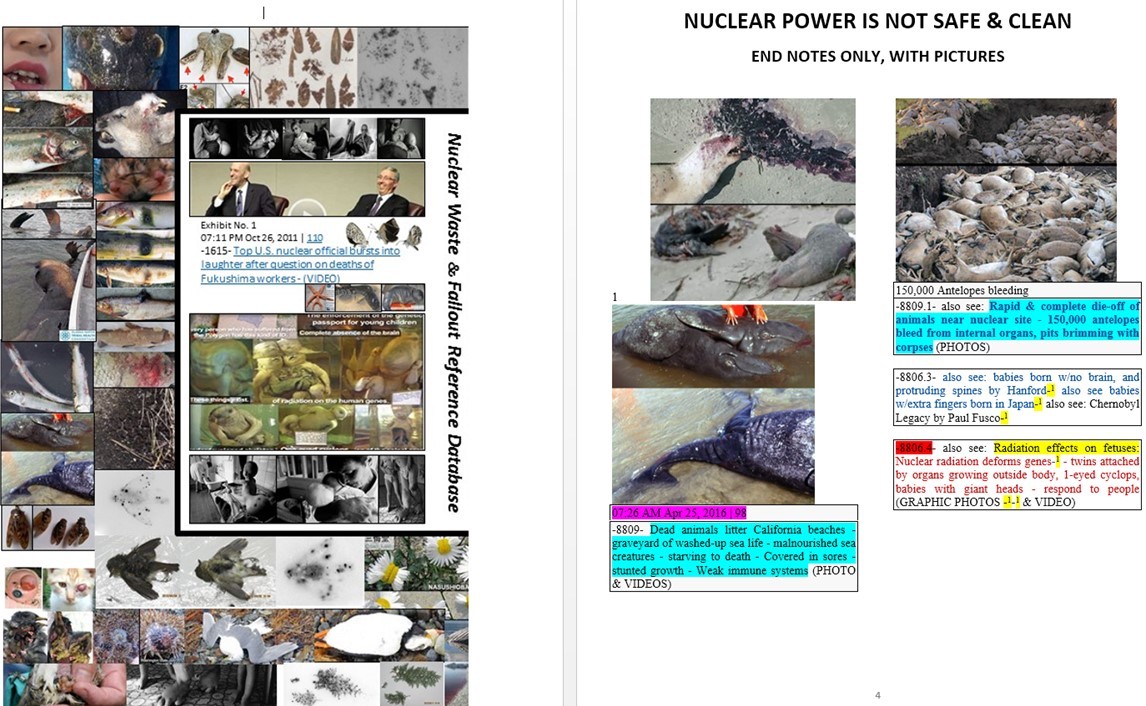 Brief Description
H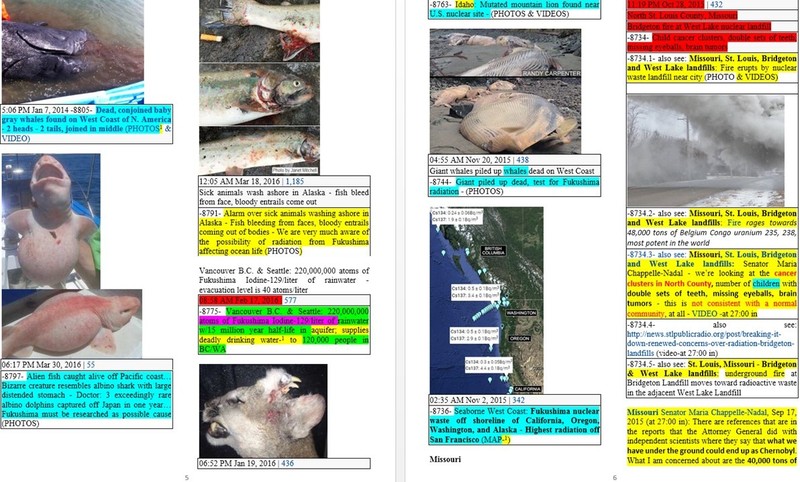 Brief Description
Sample Photo 3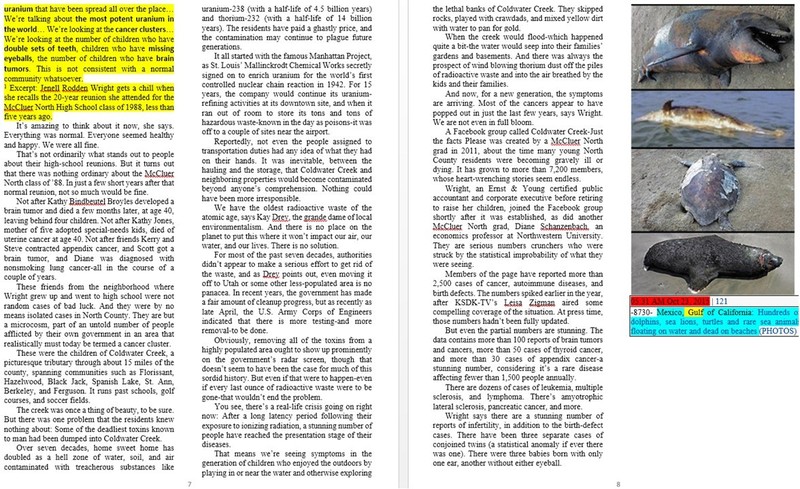 Note Mallinckrodt (with a division located in Portland, OR) mentioned in the text: "It all started with the famous Manhattan project, as St. Louis Mallinckrodt Chemical Works secretly signed to enrich uranium for the world's first controlled nuclear chain reaction in 1942.
For the next 15 years, the company would continue its uranium refining activities at its downtown site, and when it ran out of room to store its tons and tons of hazardous waste (known in its day as poisons), it was sent off to a couple of sites near the airport ...and the poisoning of Coldwater Creek & neighboring properties began.
Note: Mallinckrodt is a surname. Notable people include: Bernhard von Mallinckrodt (1591-1664), dean of Münster cathedral. George von Mallinckrodt (born 1930), German merchant banker. George Wilhelm Gustav von Mallinckrodt KBE KCSG (born 19 August 1930) is a German merchant banker, chairman of Schroders from 1984 to 1995.
He was born on 19 August 1930.[1][2] In 1958, he married Charmaine Schroder, sister of Bruno Schroder.[3] Please find the Schroder name on these charts of the Fed interest-rate bankers who own the Federal Reserve and to whom we pay $300 billion a year to as interest payments on the national debt ...here are the charts (scroll down Deep State Nuclear Mafia about 8 stories to see charts) that are easy to read which Fed owners own which companies...
...and here, is a rather long document with a great picture of the eight perpetrating dynastic banking family heads who own the Fed and profit by manufacturing human misery. Since, all of the corporations that create pollution, sickness, cancer & war are owned & directed by the eight dynastic interest rate banking families that own the Fed and comprise the military industrial complex (and a complex, it is) ...now's your chance.
Sample Photo 4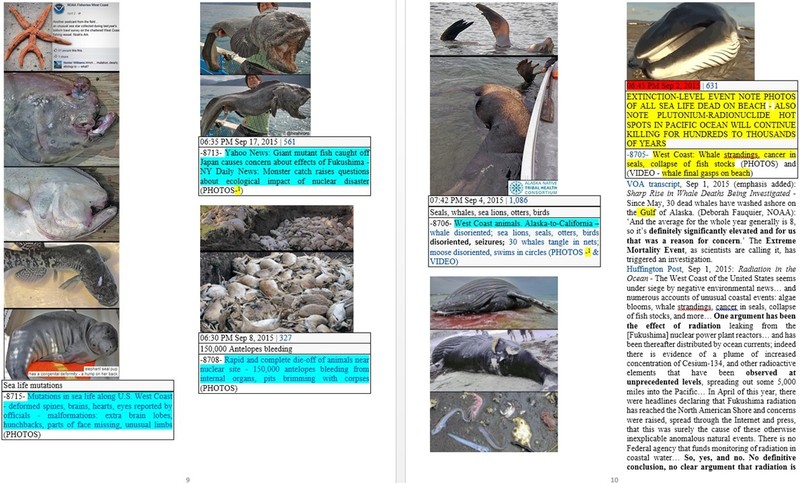 Brief Description
Sample Photo 5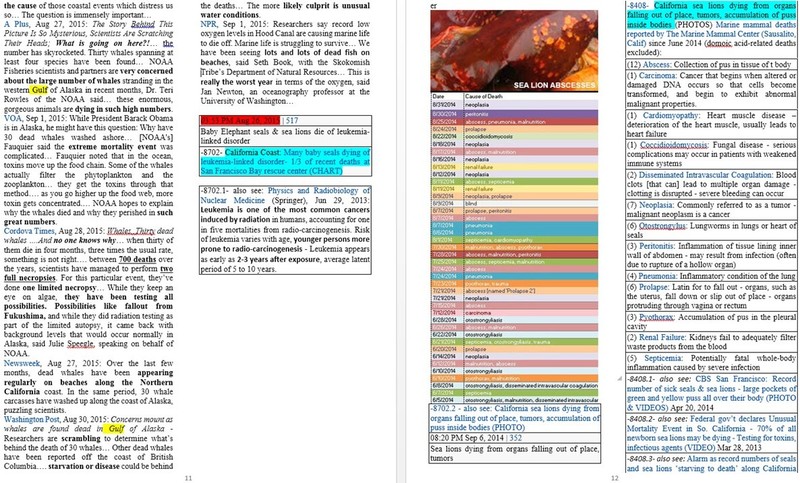 Brief Description
Sample Photo 6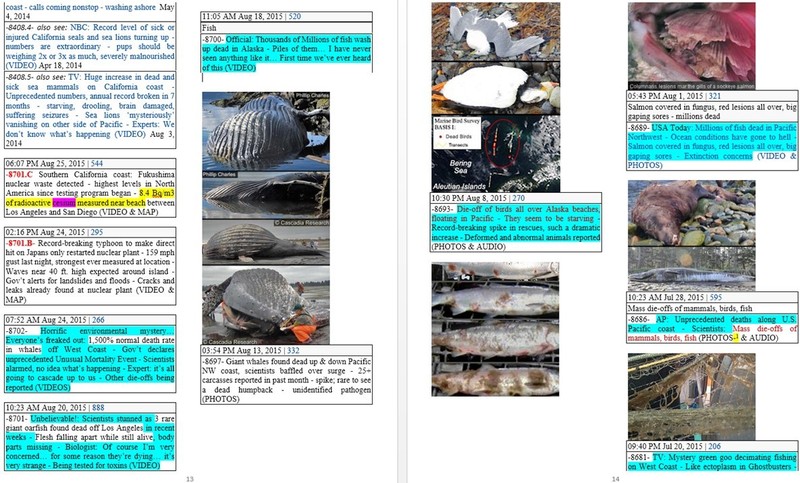 Brief Description